The Foundation Junto con los Niños JUCONI was established in Guayaquil, Ecuador, in 1995. Our mission is to support the child workers and those who are at the highest risk of becoming child workers to find lasting solutions that guarantee their healthy development and allow them to exercise their right to conform to the Children´s Rights Convention.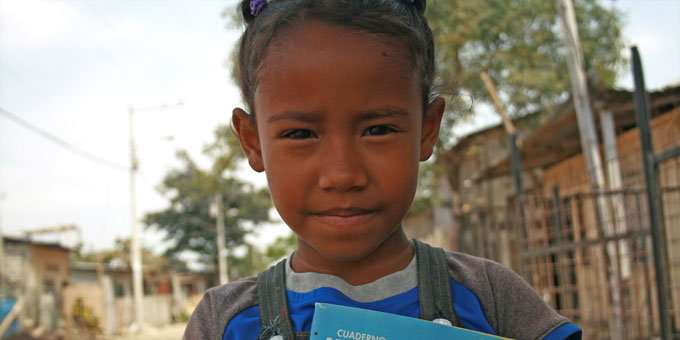 WHERE WE WORK
JUCONI intervenes in the most vulnerable communities of Guayaquil. These are marginalized neighborhoods characterized by conditions of extreme poverty where the children are exposed to situations of high risk. JUCONI offers an holistic intervention, considering the reality of the families, achieving sustainable changes guaranteeing the wellbeing of their children.
OUR OBJECTIVES ARE:
Break the inter-generational patterns of violence and negligence in children, adolescents and their families.
Contribute to an integral development of the child promoting scholastic continuity and the eradication of child labor.
Share our knowledge and experiences with other organizations, public and private, with the goal of strengthening capacities to work in an effective manner with vulnerable populations.