CHILD LABOR PROGRAM (NT)
This program offers a model of personalized intervention, innovative and therapeutic. The methodology is based in different theoretical points of view, such as attachment theory, systemic theory and trauma theory and is given by a team of psychologists. The children and their families learn from their experiences, develop self-esteem and build healthy relationships. This type of investment is very profitable as the job is not only limited to improving the life of every child, but also to achieve changes in the families and in future generations.
(click to zoom)
Considering the level of exclusion and vulnerability of the children with whom we work, this change can be slow. The Program is conducted in approximately 4 years from the initial contact until the family is capable of functioning in an independent manner.
(click to zoom)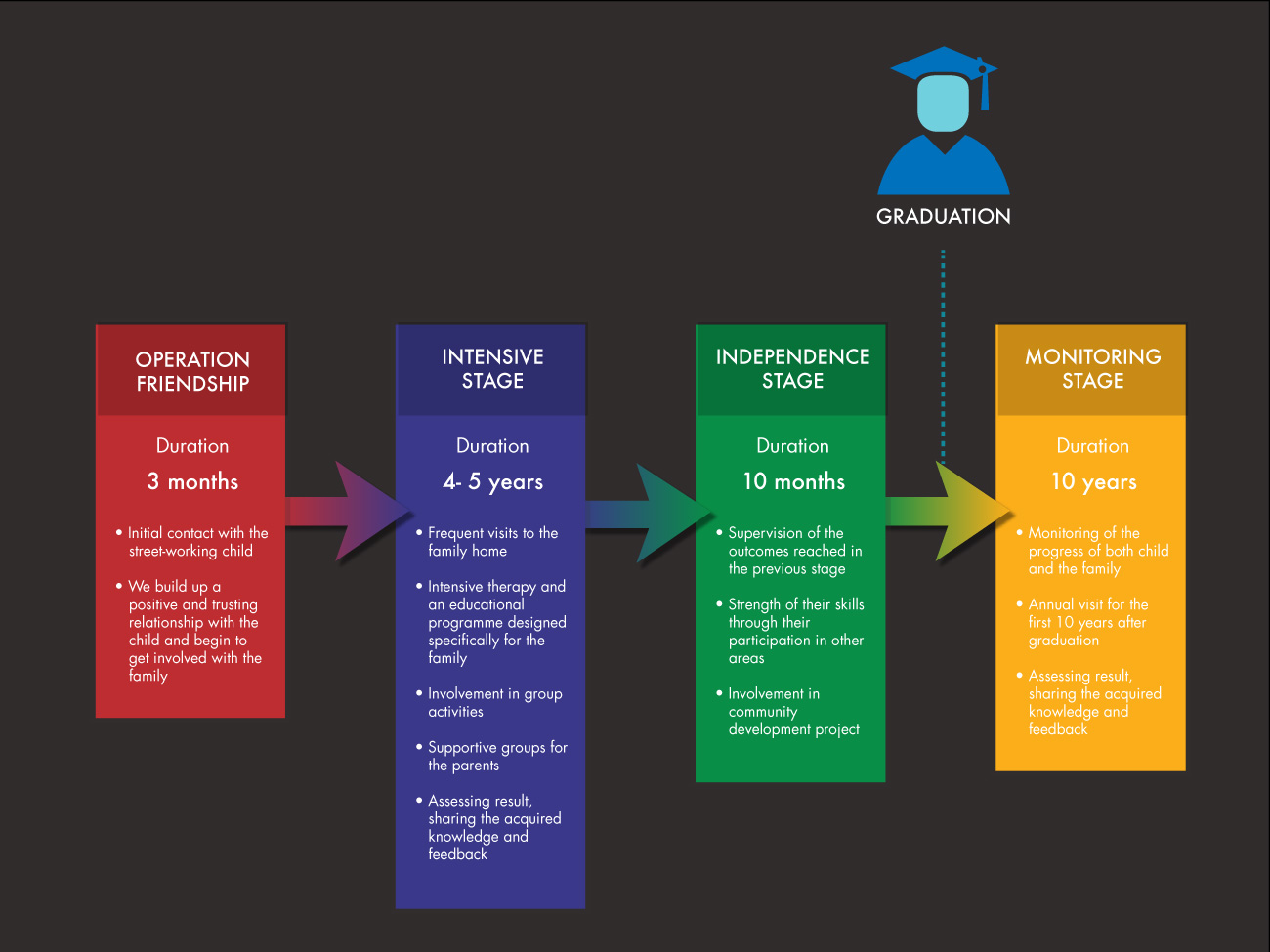 COMMUNITY DEVELOPMENT
This program has the objective of creating solutions with specialized services within the community.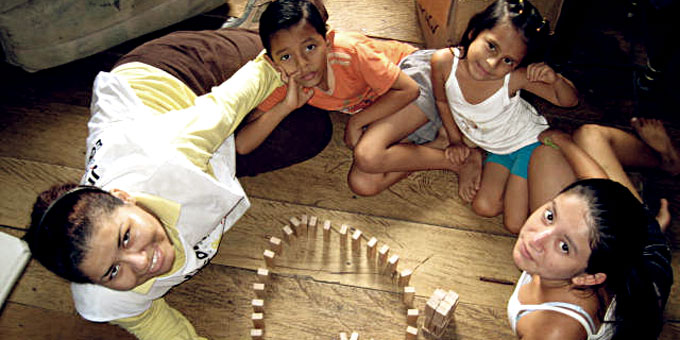 Our intervention provides training and therapeutic processes with key members o the community with the end of identifying risks to which the children and adolescents are exposed, understanding their behaviors and providing positive environments of quality and warmth.
The educational community is an influential environment in the exercising of the rights of children and adolescents, and also in the elimination of violent practices. Our intervention facilitates that the community can build the necessary trust to talk and share experiences to bring change to these generational processes of stigma and exclusion that have been developed over years.
CENTER FOR TRAINING
In 1999 the Advising and Training Center Program had received national and international recognition from such as international prize for services in Human Rights in 2010.
In JUCONI we are convinced that this sharing knowledge within spaces of communities practices provides reflection and thought about implicit interrelations in our professional practices; strengthening and improving the intervention process not only in our organization but in others around the world, who like us attempt to find the well being and integral development of the boys and girls.